---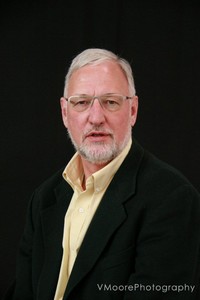 Hi, my name is Donald Stoesz and I have worked as a Protestant/site-based chaplain in the Canadian federal service for the last thirty years. My newest book,
      Magic of Fiction in Illuminating Transformation
               (Friesen Press, Christmas, 2019)
answers the two questions that I am most frequently asked as a prison chaplain:
---
   Are Offenders Remorseful for What They have Done? 
                      Is it possible for them to change?
---
While the answer to the first question is often a resounding Yes!, this does not mean that it is always possible for inmates to change. Some of them find it too difficult, too much sacrifice, too much work. Others are willingly to make the long journey toward healing and wholeness.
                                   Chapter One
The intractability of Tom Riddle in the Harry Potter series is used to look at the challenges of feeling remorse.
                                   Chapter Two
The story of Jean Valjean details the journey from remorse to forgiveness, from grace to justification, from being reborn to becoming sanctified, from becoming holy to learning how to love.
                                  Chapter Three
Jesus' remarks that "he can lay down his life and take it up again" is used to develop a stronger theology of the will. The divine and human will are ever present in enabling change to occur.
                                  Chapter Four
The sacrificial example of Saint Francis of Assisi shows how voluntary poverty, chastity, and obedience are necessary ingredients in becoming spiritually whole. The book concludes with a reflection on Dismas, the first Christian martyr.
---
                      Reader comments:
Donald Stoesz has a creative way of making readers think more deeply about change. The chapters on Tom Riddle and Jean Valjean are especially brilliant in this regard. His theological reflections force the reader to think differently about what prison ministry entails. - Rev. Dr. Pierre Allard, Former Director General of Chaplaincy, Correctional Service Canada.
---
The author has drawn upon literature to outline the dynamics of human suffering and evil. He has given new voice to a beautiful teaching of Christianity. - Joan and John Palardy, retired Catholic chaplain and married Catholic priest, Olds, Alberta
---
As a reader of Harry Potter and long-time chaplain to men leaving prison, I found myself challenged to see the many twists and turns of our journeys as opportunities – missed and taken - for a gracious turning toward wholeness. This book is well worth the time of anyone interested in serving those behind bars. - Jonathan Nicolai-deKoning, Director – The Micah Centre at The King's University
---
I particularly appreciated Stoesz' thoughts on the duration of love in the context of prison. His reflections on Alcoholics Anonymous were helpful in relation to the role of the will. - Debbie Fawcett, Women's Reintegration Chaplain, Mustard Seed