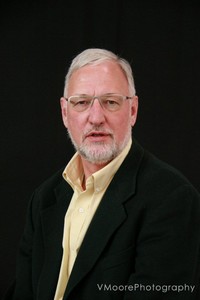 ---
     Hi! My name is Donald Stoesz and I have worked as a site/Protestant chaplain in the Canadian federal prison service for the last thirty years.
     I am offering a one week, residency course on prison chaplaincy from May 6 - 10, 2019 at Ambrose University, Calgary, Alberta. The course is intended to help chaplains, ministers, spiritual care practitioners, and others with pastoral experience to become prison chaplains.
      I have just finished a third book on chaplaincy, A Prison Chaplaincy Manual: The Canadian Context, written together with Hank Dixon, Terry Richardson, and Thomas Beckner. It is to be published in 2020.
        A year ago, I finished a second book on chaplaincy, entitled The Magic of Fiction in Illuminating Transformation. Using Jean Valjean as a protagonist and Tom Riddle as an antagonist, the book delves into the theological and biblical ramifications of prison chaplaincy. The book is to be published by Friesen Press in 2020.  
      I published a book on spiritual care in 2010, entitled, Glimpses of Grace: Reflections of a Prison Chaplain (Victoria: Friesen Press). This book includes one hundred and twenty, one-page vignettes of encounters I have had with inmates.  The book takes into account the pastoral, ecumenical, inter-faith, and restorative opportunities of this work, while being cognizant of security concerns that are a concomitant part of this ministry.
    For those readers who are interested in something completely different, I have just published a book on church history. Entitled Canadian Prairie Mennonite Ministers' Use of Scripture: 1874-1977, the book analyses four hundred and fifty-seven Scripture texts that Mennonite pastors used as the basis for their sermons over the course of a hundred years. I discovered that they used a Lutheran lectionary 41% of the time, chose free or personal texts 31% of the time, and used Scripture passages in common with other ministers 28% of the time.           
   In terms of my religious and academic credentials, I graduated with a Ph.D. in religious studies from McGill University in 1991 and was ordained as a Mennonite minister by Mennonite Church Alberta in 2005. I worked closely with Dr. Gregory Baum while at McGill and found his theological and sociological reflections on ecclesiology especially helpful.  I credit his insights and inspired lectures as the basis for my continuing enamourment with theology and ministry.