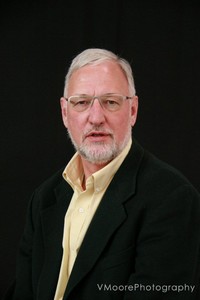 ---
           Hi, my name is Donald Stoesz and I have worked as Protestant chaplain in the Canadian federal prison system for the last thirty years. I published a book on spiritual care in 2010, entitled, Glimpses of Grace: Reflections of a Prison Chaplain (Victoria: Friesen Press). This book includes one hundred and twenty, one-page vignettes of encounters I have had with inmates.  The book takes into account the pastoral, ecumenical, inter-faith, and restorative opportunities of this work, while being cognizant of security concerns that are a concomitant part of this ministry.
         I have just finished a second book on chaplaincy, entitled Is It Possible to Change? A Theology of Prison Ministry. Using Jean Val Jean as a fictional protagonist and Tom Riddle as a fictional antagonist, the book delves into the theological, political, and biblical ramifications of prison chaplaincy. The book is to be published by Friesen Press in 2018. A preview of this work is available for viewing on the page, Is It Possible to Change?
         A third book I am working on is entitled Establishing Federal Prison Chaplaincy on a Professional Basis: The Canadian Context. The work builds on the fact that prison chaplaincy has drifted away from the Mission Statement of the Correctional Service of Canada in the last twenty years.  Chaplains need to be much more integrated into the mission of CSC if they are going to be effective.  Hiring chaplains as CSC employees would be one way of bringing chaplains in line with the mandate of the Correctional Service of Canada.  This book is to be published in 2018. A chapter from this book is available for viewing on the page, Professionalization of Chaplaincy.
          For those readers who are interested in something completely different, I am in the process of publishing a book on church history. Entitled Canadian Prairie Mennonite Ministers' Use of Scripture: 1874-1977, the book analyses four hundred and fifty-seven sermon texts used three thousand, three hundred, and ninety-three times by Mennonite pastors over the course of a hundred years.  I discovered that Mennonite ministers used a Lutheran lectionary 41% of the time, chose free or personal texts 31% of the time, and used Scripture passages in common with other ministers 28% of the time.  An introduction to this work, entitled Concentric Circles of Influence: A Mennonite Canon, Anabaptist References, and a Lutheran Lectionary is available for viewing on the page, Concentric Circles of Influence.            
         I am working on two other manuscripts, entitled An Ethics of Desire and The Theological Implications of Natural Law.  These works arise out of the ethical and theological challenges of prison chaplaincy.
          In terms of my religious and academic credentials, I graduated with a Ph.D. in religious studies from McGill University in 1991 and was ordained as a Mennonite minister by Mennonite Church Alberta in 2005. I worked closely with Dr. Gregory Baum while at McGill and found his theological and sociological reflections on ecclesiology especially helpful.  I credit his insights and inspired lectures as the basis for my continuing enamourment with theology and ministry.