Chaplaincy Course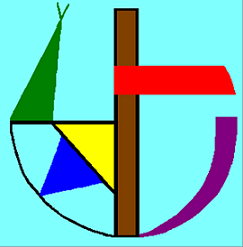 A prison chaplaincy course for seminarians, ministers, and spiritual care providers was offered at Ambrose University in Calgary, Alberta (May 6 - 10, 2019, 9 - 4 p.m.).
The next course is planned for September 8th to December 8th, 2020 and will be available on-line. Four Zoom/Skype sessions of interaction between students and professor will be included as well as ten video lectures.  A syllabus is attached below along with the title and visual aid for each of the lectures.
To enroll in the course, email enrollment@ambrose.edu, phone 403-410-2900 or 1-800-461-1222, visit the website www.ambrose.edu, or write to Ambrose University, 150 Ambrose Circle S.W. Calgary, Alberta T3H 0L5. 
 Seminary Course: SC613: Introduction to Prison Chaplaincy

Specifically Directed to Religious and Spiritual Care Practitioners
who would like to become Prison Chaplains.


Session One: Overview of Prison Chaplaincy:
Session Two:
Criminal Offences, Sentences, and Staff Responses:
Session Three:
Varied Nature of Institutional Prison Chaplaincy:
Session Four:
Purpose of a Pastoral Interview:
Session Five: Ministry of Presence:
Session Six: Rituals and Programming:
Session Seven:
Role of Ecumenism and Inter-Faith Accommodation:
Session Eight:
Keeping Safe in a Prison:
Session Nine:
Role of Colleagues and Volunteers:
Session Ten:
Restorative Justice and Reintegration: