Biographies of Chaplains
Biographies of nine chaplains are included on this page to show what it is like to be a prison chaplain.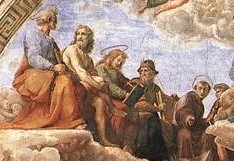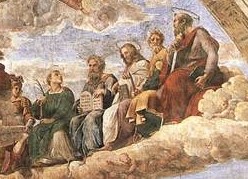 pdf download of In the Company of Saints


Table of Contents
 Introduction . . . . . . . . . . . . . . . . . . . . . . . . . . . . . .   3
 Joan Palardy, Catholic Chaplain, Bowden Institution . . .  5
 Debbie Fawcett, Reintegration Chaplain at EIFW . . . . . 11
 Jerry Moran, Catholic chaplain ERC . . . . . . . . . . . . . . 16
 John deVries, Christian Reformed Chaplain, Quebec . .  20
 Ramon "Snowy" Noble, Reintegration Chaplain, MSeed 23
 Jonathan Nicolai-deKoning, Reintegration Chaplain . .   27
 Teresa Kellendonk, Director of Pastoral Services, CD. . 30
 Hank Dixon, Director of Initiatives for Just Community 35
 Amanda Strain, Chaplain at EFIW . . . . . . . . . . . . . .  38
 Endnotes . . . . . . . . . . . . . . . . . . . . . . . . . . . . . . .  44
Introduction
Genesis of this project came about during a morning breakfast meeting between a chaplain and his regional manager at a family diner in Linden, Alberta. After the chaplain had explained the current work challenges in his usual convoluted manner, the regional manager in exasperation picked up a ketchup bottle during the conversation and said, "Don, sometimes a ketchup bottle is simply a ketchup bottle."
The chaplain had to smile at this remark. He had just finished reading Malcolm Gladwell's explanation of the intricacies of ketchup.[i]  Gladwell pointed out that the Heinz ketchup company had managed to make a product that satisfied five fundamental tastes in the human palate: salty, sweet, sour, bitter, and umami.[ii] While other ketchup brands were either too sweet, too salty, too runny, too bitter, or too sour, Heinz had managed to make such a rich combination of tomato tastes and added ingredients that other companies were unable to compete.
Gladwell's research struck a chord. Prison chaplains have faced numerous challenges in the last twenty years. Over fifty chaplains have quit in the Prairie Region because of significant cuts in pay and an arms-length contractual model.[iii] There has been such a lack of focus, understanding, and management of their jobs (sic: careers) that chaplains have found employment elsewhere as program officers, parole officers, ministers in their denomination, spiritual care givers in the hospital, or as chaplains in the community.
This situation begs the question of the nature and role of chaplaincy.  Is there a real chaplain who can be found who is illustrative of what is possible? What does that person look like? Why and how have they been able to survive and flourish while others have fallen by the wayside?
This book answers these questions through a series of nine interviews. While examples of a pastoral approach,[iv] theology of ministry,[v] and chaplaincy manual[vi] have been published to address some of these issues, interviews of chaplains who have thrived in their work serve as illustrations of what is possible. Readers of these personal and professional vignettes will come to understand the five ingredients that are necessary for prison chaplains to be effective.
 The Necessary Five Ingredients
Visible Presence, Ministry and Sacraments, Religious Education, Community Involvement, and Integration have been identified by the Interfaith Committee of Chaplaincy as five tasks of prison chaplaincy.[vii] More recent consultations have suggested that Leadership, Core Knowledge, Self-Awareness, Professional Spiritual Care, and Diversity represent key elements of chaplaincy work.[viii] 
This book suggests that a variety of other elements denote the work of a good prison chaplain. These include being a wounded healer (Teresa Kellendonk), a good manager (Jerry Moran), compassionate (Debbie Fawcett), intuitive (Joan Palardy), embracing streams of life (Ramon Noble), and creating a sense of belonging (Jonathan Nicolai-deKoning). The reader can decide what other components are necessary for chaplains to flourish and consider prison chaplaincy a life-long calling.
 Introduction
[i] Malcom Gladwell, What the Dog Saw (New York: Back Bay Books, 2009), pp. 32-50.
[ii] Ibid., pp. 44ff.
[iii] Paul Vanderham has reflected on some of the reasons that he resigned from prison chaplaincy, Why I'm No Longer A Federal Prison Chaplain, Multifaith Perspectives in Spiritual and Religious Care. Editor M. Taher. Toronto: Canadian Multifaith Federation, 2020, 201-210.
[iv] Donald Stoesz, Glimpses of Grace (Victoria: Friesen Press, 2010);
[v] Donald Stoesz, Magic of Fiction in Illuminating Transformation (Victoria: Friesen Press, 2019).
[vi] Donald Stoesz with Hank Dixon, A Prison Chaplaincy Manual: The Canadian Context (Victoria: Friesen Press, 2020), forthcoming.
[vii] Ibid., Appendix 1.
[viii] Ibid., p. 49.