Chaplaincy Course at Ambrose University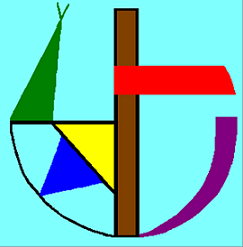 I have developed a chaplaincy course for under-graduates and seminarians that is available at Ambrose University in Calgary, Alberta. It is offered as a one week, on-site course in the spring as well as potentially on-line.
The ten lectures on which the course is based are listed below. I have included some visual aids for reference. Video sessions of the lectures are anticipated.
For more information, contact the registrar, Bev Ross, at 403-410-2000, ext. 2974 (bross@ambrose.edu), visit the website, www.ambrose.edu, or write to Ambrose University, 150 Ambrose Circle S.W. Calgary, Alberta T3H 0L5.
Specifically Directed to Ministers, Spiritual Care Practitioners, and Others
with pastoral experience
who would like to become Prison Chaplains.


Session One:
Criminal Offences, Sentences, and Staff Responses
Visual Aid 1                                             Video to follow
Session Two:
The Varied Nature of Institutional Prison Chaplaincy
Visual Aid 2                                             Video to follow
Session Three:
The Purpose of a Pastoral Interview
Visual Aid 3                                              Video to Follow
Session Four:
The Role of Faith Formation, Worship, and Rituals
Session Five:
The Value of Public Presence
Visual Aid 5                                               Video to Follow
Session Six:
Programming Opportunities
Session Seven:
Role of Ecumenism and Inter-Faith Accommodation
Session Eight:
Keeping Safe in a Prison
Visual Aid 8                                                Video to Follow
Session Nine:
Role of Colleagues and Volunteers
Session Ten:
Restorative Justice and Reintegration

Undergraduate Course: