Chaplaincy Course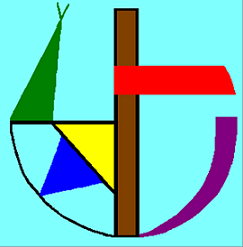 An on-line chaplaincy course for ministers and spiritual care providers is being offered at Ambrose University from September to December, 2020. A course syllabus is provided below along with visual aids for each of the eleven video lectures.
To enroll in the course, email enrollment@ambrose.edu, phone 403-410-2900 or 1-800-461-1222, visit the website www.ambrose.edu, or write to Ambrose University, 150 Ambrose Circle S.W. Calgary, Alberta T3H 0L5. 
SC613: Introduction to Prison Chaplaincy

A job description is included in a statement of work.
Lecture One: Rationale and Expectations of Chaplaincy Course
Lecture Two: Rationale and Overview of Prison Chaplaincy
Lecture Three:
Criminal Offences, Sentences, and Staff Responses
Lecture Four
:
Varied Nature of Institutional Prison Chaplaincy
Lecture Five
:
Purpose of a Pastoral Interview
Lecture Six
:
Ministry of Presence
Lecture Seven: Rituals and Programming
Lecture Eight
:
Role of Ecumenism and Inter-Faith Accommodation:
Lecture Nine
:
Keeping Safe in a Prison
Lecture Ten:
Role of Colleagues and Volunteers
Lecture Eleven: Restorative Justice and Reintegration