Ministry of Presence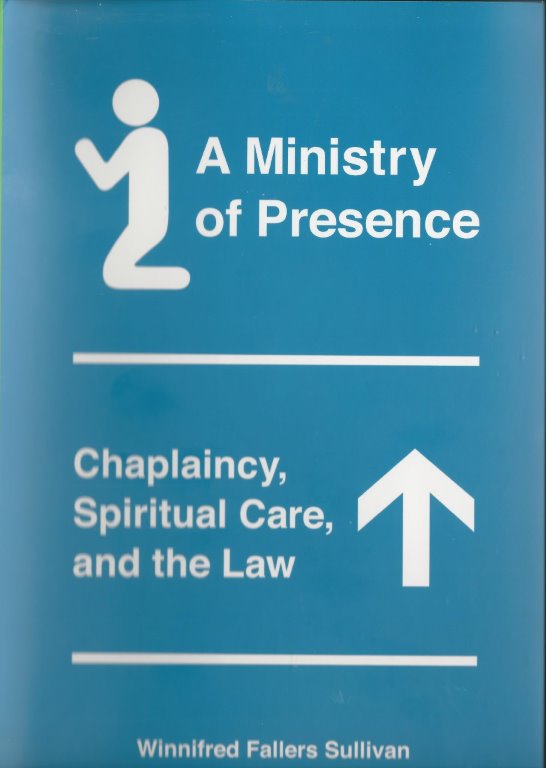 The best recent resource for establishing prison chaplaincy on a professional basis is Winnifred Sullivan's book, A Ministry of Presence (Chicago: University of Chicago Press, 2014). This builds on her earlier work, entitled Prison Religion (Princeton: Princeton University Press, 2009).
Sullivan suggests that: ". . . the correctional chaplain has acquired a greatly enhanced role, one that arguably once again expansively integrates him into the prison project while embracing the prisoner as religious well beyond the specific constitutionally protected religious needs of the prisoner.
Offenders are understood to need to acquire a positive spiritual reality through spiritual growth, not just to have a constitutionally protected right to the free exercise of religion" (page 81, emphases added).
She also suggests that a chaplain is "the religious professional best suited to public ministry in the twenty-first century, the one best able to broker between the institutions of the secular, religious hierarchies and the presumed universal spiritual nature of the individual. 
Beholden primarily neither to a local congregation nor to a religious canon and hierarchies in the chain-of-command model of ministry, chaplains meet both a more diverse and often constantly changing clientele and are freer from strictures of orthodoxy in doctrine and practice than other religious specialists. 
They are committed to the mission of and usually paid by the secular institutions in which they work, whether that be a school, prison, branch of the armed services, business, hospital, park service, or other special purpose facility.
Licensed to preach by once-well-defined religious hierarchies but finding their calling as clinicians for the religiousity of human beings in general, chaplains offer themselves as spiritual ministers without portfolio while still being bound by webs of authority, sacred and secular, past and present, that are not always fully acknowledged" (page 53, emphases added).