Cirriculum Vitae
 Work Experience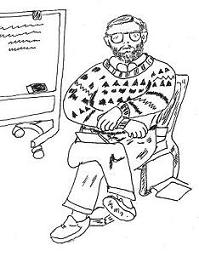 2011- 2020: Site chaplain: Bowden annex.
1998-2011: Protestant Chaplain, Bowden Institution, Alberta.
1987-1998: Protestant Chaplain, Special Handling Unit, Archambault, Leclerc, Cowansville, Federal Training Centre, Quebec.
1990-1997: Faculty Assistant and Lecturer, McGill University, Montreal, Quebec.
1981-1983: Youth Pastor, Foothills Mennonite Church, Calgary, Alberta.
1975-1977: Community Development Worker, Mennonite Central Committee, Newfoundland and Labrador.
Academic Qualifications
1991: Doctor of Philosophy: McGill University, Montreal, Quebec. Dissertation Title: The Confessional and Apologetic Aspects of Gordon Kaufman's Thought. Supervisor: Dr. Douglas John Hall.
1981: Masters of Divinity: Associated Mennonite Biblical Seminaries, Elkhart, Indiana.
1979: Bachelor of Arts (Honours): University of Manitoba, Winnipeg, Manitoba.
1975: Bachelor of Theology: Canadian Mennonite Bible College, Winnipeg.
Professional Credentials
2005: Ordained for Prison Chaplaincy by Mennonite Church Alberta in consultation with the Bergthal Mennonite Church, Didsbury, Alberta.
1993: Certificate of Accreditation. Professional Orientation for Chaplaincy, Correctional Services of Canada.
1992: Licensed for Prison Chaplaincy by the Mennonite Conference of Eastern Canada in consultation with the Montreal Mennonite Fellowship.
1981: Licensed for Congregational Ministry by the Conference of Mennonites in Alberta: Foothills Mennonite Church, Calgary.
1981: Certificate of Clinical Pastoral Education. Memorial Hospital, South Bend, Indiana, under the supervision of Rev. Ron Hunsberger.
Publications
2020: Prison Chaplaincy Manual: The Canadian Context. With Hank Dixon. Victoria: Friesen Press.
2019: Magic of Fiction in Illuminating Transformation. Victoria: Friesen Press.
2018: Canadian Prairie Mennonite Ministers' Use of Scripture: 1874-1977. Victoria: Friesen Press.
2013: "Historical Origins of the Church Lectionary," Preservings: Journal of the D.F. Plett Historical Research Foundation Inc., No. 33, 2013, pp. 64-72.
2010: Glimpses of Grace: Reflections of a Prison Chaplain. Victoria: Friesen Press.
1996: "Gordon Kaufman's Thought: A Monument to Modernity." Mennonite Theology in the Face of Modernity.  Ed. Alain Weaver. Newton: Bethel College. Pp. 37-50.
1991: "The Conquest of Canaan as an Oppressive Event: Reflections on the Oka Crisis." Conrad Grebel Review. 9/2: 153-168.
1988: "Don Wiebe: A Shift in his Method?" Toronto Journal of Theology 4/1: 71-85.
1985: "Karl Barth's Theological Justification of World War II." ARC: 13/1: 21-32.
 Selected Academic Presentations
2015: Two Day, Retreat Workshop for the Alberta Provincial Prison Chaplains, based on the book, Is It Possible to Change? A Theology of Prison Ministry.  Sponsored by Remand Chaplain Jerry Moran.
1999: Locating Mystery Within the Architectural Sites of Modernity: Analysis of a Prison Chapel. Canadian Theological Society, Lennoxville, Quebec, 1999.
1998: Just Trying to be Original: Tracing the Rastafarian Shoot beyond the Anabaptist Root. Canadian Society for the Study of Religion, Ottawa, Ontario.
1996: Gregory Baum's Sociological Contribution to Ecumenism. Canadian Theological Society, St. Catherines, Ontario.
1995: Dr. Suess Meets Daniel Bell in the Showdown between Hedonism and Capitalism. American Academy of Religion, Boston, Mass.
1993: Mieke Bal, Anthropological Evidence, and Patrilocality in the Book of Judges. Canadian Society of Biblical Studies, Charlottetown, P.E.I.
1984: Pacifism and Human Freedom: An Excursus on John Yoder's Book, What Would You Do? Canadian Theological Society, Montreal, Quebec.
Teaching Experience
1996: Social-Scientific Study of Religion, McGill University. An overview of social typologies developed by David Martin, Ferdinand Toennies, Emile Durkheim, Max Weber, Sigmund Freud, and others to analyze the phenomena of religion.
1993:Religion, Ethics, and the Enlightenment, McGill University. A religious ethics course that focuses on the authority of the Bible, church, civil society, and individual autonomy to consider such issues as abortion, euthanasia, suicide, technology, politics, and war.
1991: The Possibility of Religious Pluralism, McGill University.
Research Assistantships
1994: The Peaceable Ideal of Manhood in Four Societies. Social Sciences and Research Council of Canada, Professor Katherine Young, McGill University, 1994.
1984: Relationship between Religion and Violence. Quebec Government Research Project, Professors Fred Bird and Charles Davis, Concordia University, 1984.