Professionalization of Chaplaincy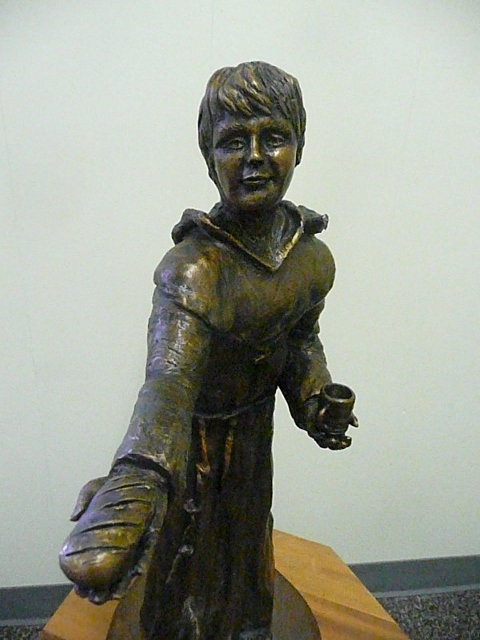 I have included the Introduction and On the Twenty-Fifth Anniversary of the Mission Statement of the Correctional Service of Canada for viewing in a pdf file below.
professionalization-of-chaplaincy.pdf
 Table of Contents
Foreword
Preface
Introduction 
Professionalization of Chaplaincy
1. On the Twenty-Fifth Anniversary of the Mission Statement     
2. Ideological Assumptions of Faith-Based Groups in US Prisons  
3. Job Description of CSC Employee Chaplains  
4. Assessment Tools for Chaplaincy 
5. Chaplaincy: A Continuum of Care 
Prison Dynamics
6. Gift of Fear 
7. Intrinsic and Extrinsic Aspects of Prison Ministry 
8. Prison Chaplain as Gate Keeper  
9. Dynamics of Solid and Sex Offenders in Jail 
10. Role of Evangelism in Prison 
Programming Opportunities
11. Authority, Peer Pressure, and Young Adults 
12. Unresolved Oedipal Issues in Incarcerated Men 
13. Loss, Grief, and Mourning in Inmate Populations 
Ecumenism and Inter-Faith Dialogue
14. Establishment of Wiccan Practices 
15. A Comparison on Anabaptism and Rastafarianism 
Establishment of Sacred Spaces
16. How Post-Modern can a Prison Chapel Be? 
17. Celebration of Spiritual Care Services at the Bowden Annex 
Professional Development
18. Inherent Goodness of Human Beings  
19. Review of Keepers of the Cloak, by Tom Beckner
20. Do You Know Who Dismas Is? 
Conclusion
Endnotes
Bibliography